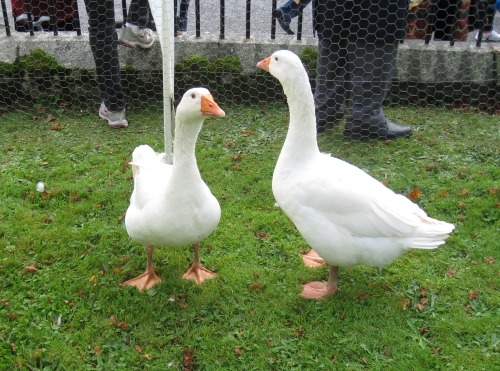 Following our two-year hiatus due to the COVID19 pandemic, the Town Council are pleased to confirm Tavistock Goose Fair will return this year on Wednesday 12th October. We are excited to be able to once again organise this longstanding annual event with some changes planned for 2022, and look forward to welcoming back visitors and exhibitors alike. 
Our exhibitor applications page is now open, if you would like to be considered to bring your stall to trade at our event please apply via the below link. For further information on trading at Goose Fair please Contact Us or E-mail goosefair@tavistock.gov.uk
Further information on this year's event will be released over the coming months …
Exhibitor Application Pack - 
2022 Goose Fair Price List (per foot) 
Commercial Stalls (frontage): £11.20
Charity Stalls (frontage): £5.70
Circular Stalls, Juvenile Rides and Bouncy Castles (diameter): £7.80
Fly Pitches (each): £35.00
Mechanical Riding Machines (diameter): £15.00
Site Plan of Pitch Numbers - Coming Soon... 
Location of Stalls - Zone 1 and 2 - Bedford Square
Location of Stalls - Zone 3 - The Quay
Location of Stalls - Zone 4 - Chapel Street
Location of Stalls - Zone 5 - Alexander Centre