Opening Times

Tavistock Pannier Market Current Opening Times: Tuesday - Saturday 9am - 4pm
Tavistock Pannier Market
Situated at the very heart of the historic town of Tavistock is the ancient Pannier Market. The Market was granted its Royal Charter in 1105 and has survived without a break for over 900 years.
Today, this wonderful indoor market attracts customers from far and wide, all revelling in the quality and variety of products on offer.
Tavistock Pannier Market has a great selection of 5 day traders who are always present in the market, these being mostly found around the perimeter of the market. In addition, many of the remaining stalls change throughout the week to reflect the different daily themes. Read More about the Tavistock Pannier Market
Markets
We have different market themes for different days of the week, so pick your day wisely. On Saturdays we have various markets throughout each month, including the Farmers' Market and on Bedford Square and Tavi Arts Market in the Butchers' Hall.
CHRISTMAS OPENING TIMES 7-DAYS A WEEK:
Tavistock Pannier Market is now open every day from 6th December up to and including Christmas Eve.

To download a copy of our Festive Period Opening Times click here
Monday - 9am - 4pm
Tuesday - 9am - 4pm

Wednesday - 9am - 4pm
Thursday - 9am - 4pm
Friday - 9am - 4pm
Saturday - 9am - 4pm
Sunday - 9am - 4pm

Closed from 25th to 28th December 2022 and 1st & 2nd January 2023.
Open Thursday 29th to Saturday 31st December 2022.
Normal trading resumes from Tuesday 3rd January 2023.
Find out more about our Market Days
And/or
For anything urgent please contact the Market Reeve on 07387072518 or email duane.carruthers@tavistock.gov.uk 
Bedford Square
In the warmer summer months the Pannier Market overflows into Bedford Square and there are usually several different stalls and traders throughout the week selling a variety of different products including jewellery, plants and garden supplies, food, clothing, gifts and even custom made home decor. 
Every 2nd, 4th & any 5th Saturdays of the month the square hosts the popular Farmers' Market, voted one of the best in the South West, with stalls selling fresh local produce. Find out more on the Tavistock Farmers Market Website
Bedford Square is available for hire, for more information and general enquiries Contact Us,
 

Butchers' Hall

Butchers' Hall is hosting the Tavi Arts Market, every 1st Saturday of the month until the end of this year.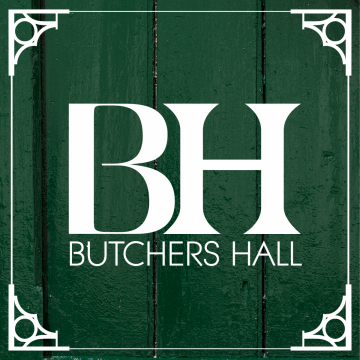 Here you can find high quality, handmade wares from local artists. Visitors to the market will find unique
products not found on the high street and have a chance to meet the artists and makers themselves.