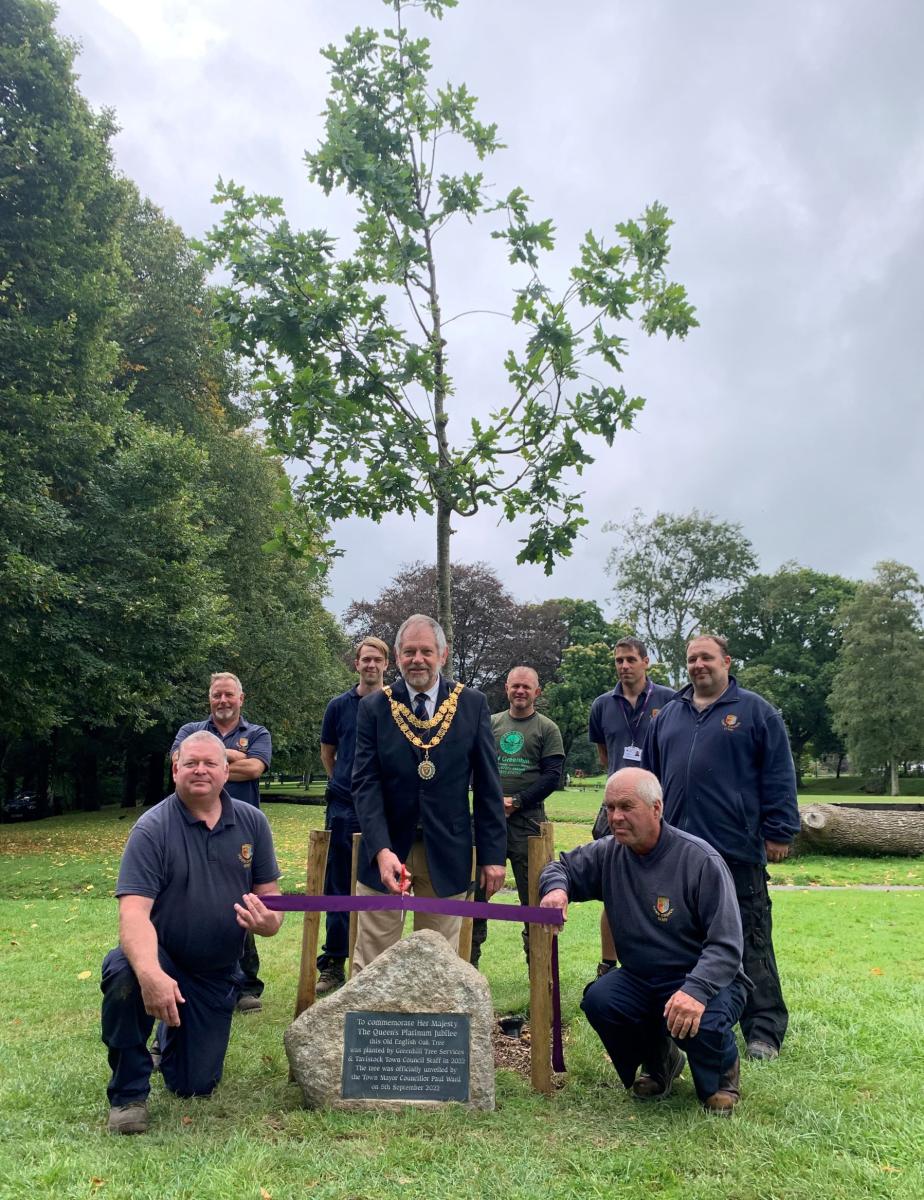 To commemorate Her Majesty Queen Elizabeth's Platinum Jubilee the Town Council planted seven semi mature trees in the Meadows as part of Queen Elizabeth's Green Canopy campaign. The Town Council was delighted to officially unveil the flagship tree, an English Oak planted by Greenhill Tree Services and the Town Council's Works Department, on Monday 5th September by the Town Mayor Councillor Paul Ward.
The Queen's Green Canopy (QGC) is a tree planting initiative which invited people from across the UK to plant trees. Following the wishes of His Majesty The King, The Queen's Green Canopy initiative has been extended to the end of March 2023 to give people the opportunity to plant trees in memoriam to honour Her Majesty.
The Queen's Green Canopy is proud to be creating a living legacy with over a million trees planted in Her Majesty's name across the nation during the first planting season. The extension of the QGC initiative will build on this legacy and serve as a lasting tribute to Her Majesty's extraordinary service to her country and her people.
The trees planted by Tavistock Town Council are part of a wider planting project which the Council is undertaking throughout their parks and opens spaces.
The Queen's Green Canopy Initiative Website Link