South Devon and Dartmoor Community Safety Partnership in conjunction with West Devon Borough Council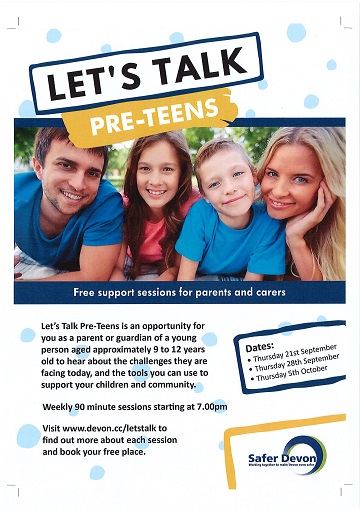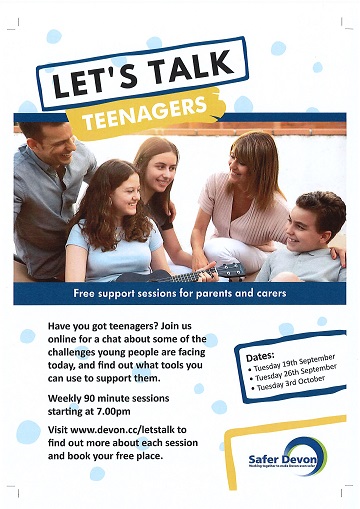 are re-running their free on-line "Let's Talk Teenagers and Let's Talk Pre-Teens" support sessions for parents. 
"Let's Talk" is an opportunity for parents or guardians of young persons to hear about the challenges they are facing today,
and the tools you can use to support your children and community. 
Weekly 90 minute sessions starting at 7.00pm are available as follows:
 The Teenager sessions will be held on Tuesday 19th September, Tuesday 26th September and Tuesday 3rd October and
the Pre-Teen sessions will be held on Thursday 21st September, Thursday 28th September and Thursday 5th October. 
 For further information please go to the www.devon.cc/letstalk .