The Chairman of Tavistock Town Council is the Town Mayor, who presides over Council Meetings and represents Tavistock at Civic and other events.
The Mayor and Deputy Mayor are elected by the Town Council at the Annual Meeting in May each year.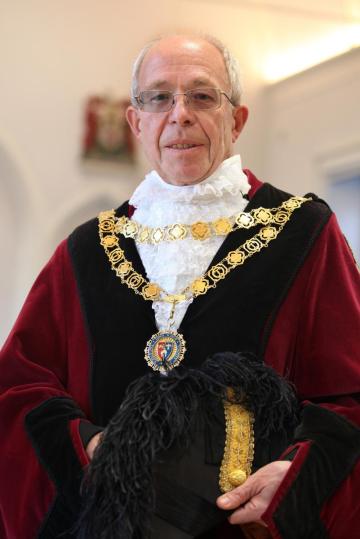 At the Annual Meeting of Council on 4th May 2021 Councillor A Hutton was elected Mayor and Councillor Mrs U Mann Deputy Mayor for the 2021-22 Civic Year.
Below is a link to the Mayoral events for the Civic Year
The Mayor's Charity for the 2021-2022 Civic Year is The Mary Budding Trust.
The Trust's objective is to support children with special needs, aged eleven or under, living within the area of Okehampton, Tavistock and surrounding villages, by providing grants and equipment.
The Mayor and Deputy Mayor can be invited to functions and events in and around the town.
Attendance forms can be downloaded below, use the word version to complete on your computer and send back to us via e-mail, or, print off the PDF version to complete by hand.  
Attendance Form - Deputy Mayor (Word)
Attendance Form - Deputy Mayor (PDF)
For enquiries regarding the booking of the Mayor for an event, or for a version of the booking form to complete and return by post, please Contact Us.