One of our most important functions is to provide a democratic, representational voice for the Tavistock community.
This commonly involves making representations to the County and Borough Councils concerning matters relating to Tavistock such as highways, transport, planning and development control.
We also run the Pannier Market, the Town Hall, most of the open spaces, the Guildhall Square car park and cemeteries. We look after part of Whitchurch Down and have in our care a large proportion of the old listed buildings in Tavistock. We provide "street furniture" and play parks as well.
The Council makes major contributions to the cost of community organisations ranging from the Citizens' Advice Bureau to the local band.
We are the most local of three tiers of government that represent Tavistock, the other two tiers are West Devon Borough Council and Devon County Council. Each having their own resources and responsibilities which are essential for maintaining and developing our community.
Further information about the Town Council and what it does is available here.
Responsibilities
Below is a guide to the responsibilities of each level of Council, if you are not sure which council you need to contact, please Contact Us and we will be happy to advise you.
Tavistock Town Council, Tel: 01822 613529
West Devon Borough Council, Tel: 01822 813600, Website West Devon Borough Council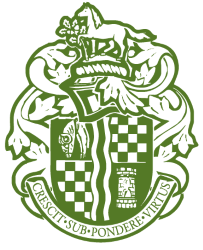 Building regulations

Council tax and non-domestic rates

Electoral register

Elections

Environmental health

Housing & housing benefits

Meadowlands leisure facilities

Most car parks & p

arking enforcement

Licensing

Local planning & development

Public toilets

Refuse collection and recycling

Street cleaning
Devon County Council, Tel: 0345 155 1015, Website Devon County Council


Birth, marriage and death registration

Blue badge parking

Bus passes

Education

Fire and public safety

Heritage services

Highways and highway lighting

Libraries

Road safety

Social services

Strategic planning

Trading standards

Transportation

Waste disposal (Crowndale tip)

Winter travel