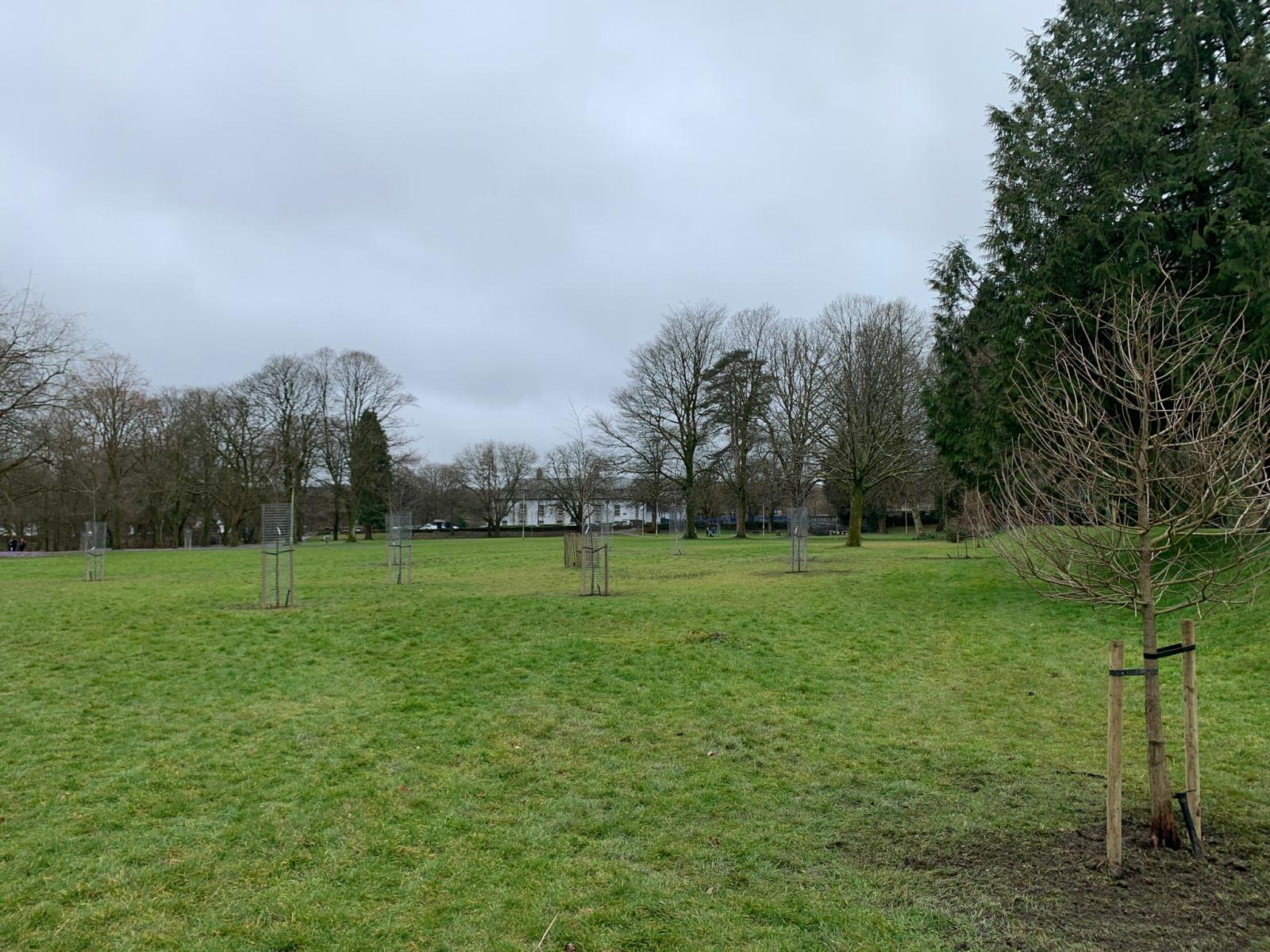 Planting of over 70 new large trees has been completed with a big team effort at three green spaces across Tavistock. 
The scheme was made possible by funding from the Forestry Commission and their Urban Tree Challenge Fund matched by contributions from West Devon Borough Council and Tavistock Town Council.
The trees were carefully chosen and positioned to make sure that they fit well in the spaces at Bishopsmead, Monksmead and Meadows sites, with maximum benefit to passers-by, local residents and the wider community.
In Tavistock Meadows, the WDBC Grounds Maintenance team joined forces with the Town Council's works team to plant 30 trees. The planting carefully considered the use of the park and the locations were chosen to not conflict with any existing recreational use.Many of the trees were planted in a particularly damp area, not well used for play. The trees chosen thrive in damp conditions including Alder, Swamp Cypress and Grey Willow.
Passers-by and local residents have been hugely positive during the planting days – it has been encouraging to the planting team and reflecting on the value that the Tavistock community put on trees within their local green spaces.
It was also a great opportunity for the Tavistock and West Devon Grounds teams to work together in partnership and to plant trees that will benefit children each day on their walks to and from school.
Tavistock Town Council Works Manager Becky Rowe said: "The team really enjoyed working on such a positive project and got immediate positive feedback from those walking through the Meadows. The planting will add real variety to the Meadows, and we hope visitors and locals enjoy these new trees throughout the seasons."
Read more - Full Story on Tree Planting Project February 2023